Hi there!
We are a family of four with the love of travelling in our genes.
*****************************************
Motivation Behind This Blog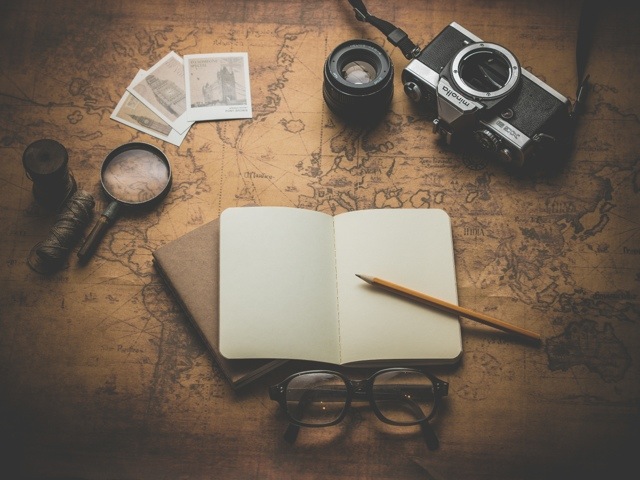 This blog is created to record our family travel with a focus on the places our kids enjoy. Mummy is the main person behind this blog. Together with Daddy, our boy DL and our girl CL, we make up 4 footsteps (a.k.a the reason behind our name). DL used to tease his mum for having goldfish memory. High praises instead but not far from truth, haha. Even though scientists have recently debunked goldfish's memory being 3 seconds and prolonged it to 5 months. Still that's maybe how long my memory lasts too. More on the four of us.
The world is an amazing place and we enjoying sharing its beauty with our kids. We love the way traveling connects us with a different culture and amazes us with the beauty of Mother Nature. But with the kids in school, there is a limited amount of traveling we can do as a family. So while we try to tell more stories about our family travel, some of the travels were done by Mummy with other travel companions.
Traveling with children is different from adult traveling as any parent can attest to. Yet, we believe these are valuable experiences that we can be give to our children.
*****************************************
Our Travel Style
We travel low-cost, within a preset budget; travel style is usually free and easy. We prefer to plan our own itineraries as that gives us flexibility to include attractions and activities that appeal to us. With the young ones, we try to build in some wiggle room in our itinerary to cater to their needs. To get to know the local cultures, we prefer to eat local and travel on public transport as much as we can.
*****************************************
Navigating Our Blog
Itinerary Section
Each trip has a main post on its itinerary. In each itinerary, there are links to more details on our time at individual attraction and accommodation (also found under travelogue).
Travelogue Section
Travelogue is a collection of our travel stories. It is grouped by continent, then country. This section focuses on our time at individual attraction and accommodation.
Travel Guide Section
This section is a collection of our research to various destination. The posts are also grouped by continent and then country.
Staycation
As the name implies, grouped under this section are stories of our staycations within Singapore and our nearest neighbour, Johor Bahru.
*****************************************
With this blog documenting our travels, we hope to preserve some of our beautiful memories and hopefully share and exchange some knowledge and experience. 🙂
Enjoy!
P.S. We would love to hear from you. Do contact us at fourfootsteps@gmail.com.
Visit our sister's page at Stride Across the Globe for her travel stories.
*****************************************
My Travel Map
Asia
1. Singapore (our home country)
2. Malaysia
3. Thailand
4. Taiwan
5. China
6. Hong Kong SAR
7. Japan
8. Vietnam
9. Indonesia
10. Brunei
11. Macau SAR
12. Myanmar
13. United Arab Emirates
Oceania
1. Australia
Europe
1. United Kingdom (England, Scotland & Wales)
2. France
3. Austria
4. Belgium
5. Germany
6. Italy
7. Luxembourg
8. Monaco
9. The Netherlands
10. Slovakia
11. Switzerland
12. Vatican City
Africa
1. Zambia
2. Botswana
3. Zimbabwe
Note:
1. List above is a combined one for all 4 of us and includes trips taken before our two little footsteps came along.
2. Sorted based on frequency of visits
3. As we only started writing our experiences in October 2016, there those trips, prior to that, may not be on Four Footsteps.
4. Tabulation and image based on app 'Map Visited', 11.69% of countries visited